[vc_row type=»in_container» full_screen_row_position=»middle» scene_position=»center» text_color=»dark» text_align=»left» overlay_strength=»0.3″ shape_divider_position=»bottom»][vc_column column_padding=»no-extra-padding» column_padding_position=»all» background_color_opacity=»1″ background_hover_color_opacity=»1″ column_shadow=»none» column_border_radius=»none» width=»1/1″ tablet_text_alignment=»default» phone_text_alignment=»default» column_border_width=»none» column_border_style=»solid»][vc_column_text]OAS Secretary General, Luis Almagro condemns murders and repressive violence in the country but hesitates to qualify Daniel Ortega as dictator.
Roadblocks continue on the main departments of the country: Managua, León, Boaco, Masaya, Chontales, Estelí, North Pan-American road, Matagalpa, Chontales and Rivas, with passage for ambulances and people who need medical attention.
Episcopal Conference of Nicaragua informs that they had a dialogue with the OAS on the pathway for democratization in the country and on human rights, based on the recommendations of the IACHR.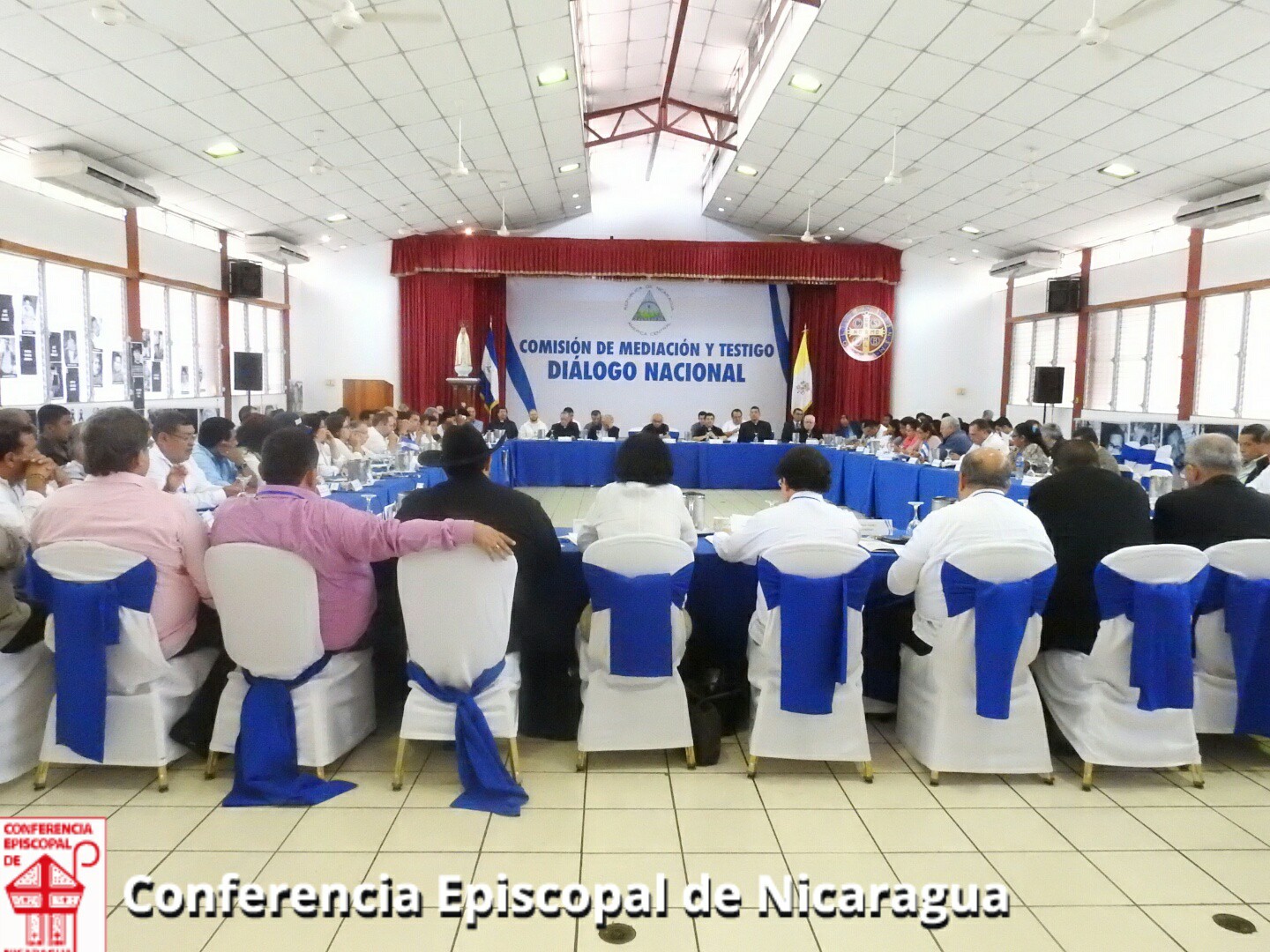 Third session of National Dialogue begins and, given the lack of consensus on today's agenda, the Nicaraguan Episcopal Conference proposed suspending the plenary for the time being; suggesting forming a mixed commission made up of six people, three from each party to reach a consensus and overcome «this impasse». Government and Alliance accept the proposal and the Conference reported that once the Commission reaches agreements the National Dialogue will be resumed.
Attacks are reported by police and paramilitary shock forces in the roadblocks of León, Yalaguina, Chinandega and in different neighborhoods of Managua, specifically on the North Highway. There are wounded and dead in Chinandega and in León.
OAS presents its position on the Nicaraguan situation: «We reiterate our condemnation and demand justice, as well as the end of the impunity of those who perpetrated these repressive actions». Regarding the political exit to the situation, it comments that this must be electoral, without exclusions, without disqualifications with a fair, clear, transparent electoral process.
Taxicab drivers of the Fenicootaxi cooperative protest the rise of fuels, it is the second strike they carry out this month.
Peasant Movement calls for reinforcing roadblocks across the country.[/vc_column_text][/vc_column][/vc_row]