The Episcopal Conference of Nicaragua supports dialogue as a solution to the conflict. Government accepts dialogue with the private sector and asks that the bishops be the mediators.
Cosep, AmCham y Conimipyme announce their disagreement with the reforms and call on the population to march on Monday 23.
United Nations calls to avoid further attacks against protesters and media.
Delegation of the European Union in Nicaragua regrets acts of violence and calls for dialogue and peace.
Inter-American Press Association blames the government of Daniel Ortega for the violence unleashed in the country, demands respect for freedom of speech in Nicaragua.
The Ministry of Foreign Affairs in Costa Rica calls for respect for human rights and a peaceful and effective dialogue.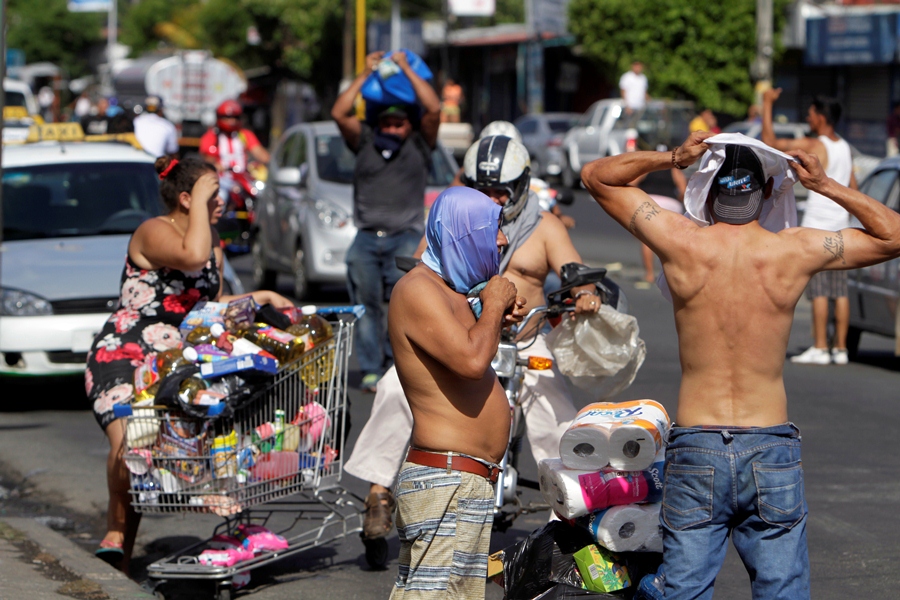 During dawn  looting takes place in 16 supermarkets and another 30 commercial establishments. Population is organized to take care of commercial establishments and urges to return the stolen, with success.
21 murders are reported in Ciudad Sandino, UPOLI and Estelí, among them the youngest to date Álvaro Conrado, fifteen year old murdered in the vicinity of UNI. Alvaro, together with other wounded, is denied medical attention in several public hospitals by "superior orders."
Army of Nicaragua issues a statement on its position in the face of the crisis facing the country.
First tree of life is brought down in Managua.
Students who took shelter in the Cathedral of Managua are attacked by riot police.